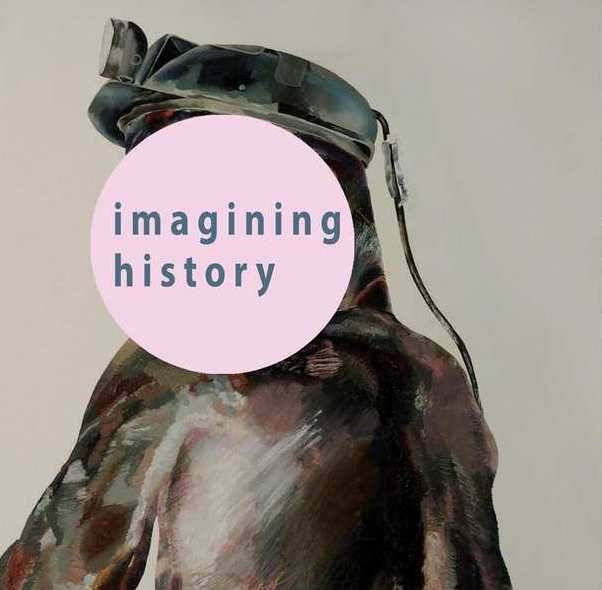 Imagining Histories in the form of historical fiction, films or television programmes are often at the heart of how we think about our national and personal identities. Historical narratives based on 'fact' have always shaped our thinking about our nation, our communities and ourselves but they are often partial, fragmentary or distorted by particular vested interests. Historical fictions can allow us to re-imagine those narratives, filling the gaps and silences in recorded history. They can help us to imagine alternative histories as well as new futures. The paintings, installations, photographs, sculptures, stories, and films on display, chosen from the USW Artworks Museum Collection as well as works on loan from other collections, artists, or writers are all to a greater or lesser degree unreliable. They reveal the 'fictioning' process we employ either to reflect or reset national and personal identities in the attempt to have our histories told.
The 'Imagining History' exhibition accompanies a Conference of the same name which runs Friday 12 – Saturday 13 November 2021.
The exhibition includes work by Susan Adams, Iwan Bala, Judith Beecher, Elizabeth Bridge, Jack Crabtree, Morag Colquhoun, Ivor Davies, Ken Elias, Geraint Evans, Tom Goddard, Rachel Jones, Naomi Leake, Kate Milsom, Paul Reas, Andre Stitt, Daniel Trevidy, Dawn Woolley and others.
The exhibition and conference are made possible through the support of University of South Wales, Association of Welsh Writing in English, LLafur, Archif Menywod Cymru/Women's Archive Wales, and Pontypridd Museum.