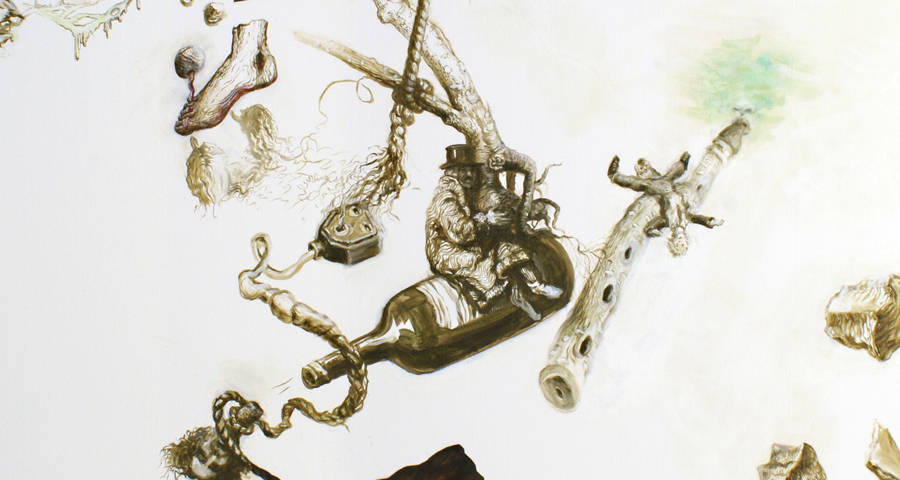 Susan will use the Creative Wales Award to loosen her control of the narrative in her art by engaging in a period of in-depth open-ended research, allowing free-flow narratives to emerge whose meanings are less clear to her.

She will begin by working collaboratively, opening creative dialogues with writers including Jo Mazelis and Lesley Saunders through conversations based on text and drawings. The initial dialogues with writers will coincide with an intense period of time expanding on the idea of drawing as a voice of the unconscious mind, the part of the mind that loves story and the ludic, possessing crescive powers wherein one image pushes forth the seed of the next.
The next stage will be to develop the collaborative process to a wider context of media, in which Susan will explore new technologies and consolidate her practice. She will bring together media in innovative combinations such as sound recordings of the vocalization of text with wall-drawing, projected animation with kinetic art.She will go and meet international artists engaging successfully with narrative such as Shary Boyle, Emma Talbot and Shana Moulton, to discuss their approach and build bridges.