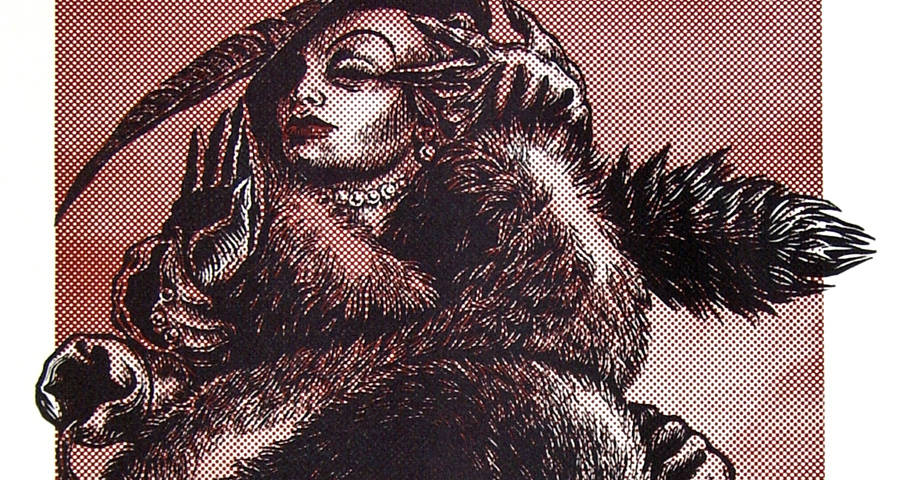 Bluebeard
This series of works, a limited edition artists book entitled Duke Bluebeard's Castle published by the Old Stile Press, the sculpture Stilts and paintings are from a series of works inspired by the opera Duke Bluebeard's Castle by Béla Bartók based on the play written by Béla Balázs.
The imagery conveys the psychological shifts in the opera, the complexity of emotion wherein sexual attraction is bound up with the lure of the dark side and the possibility of the loss of the self. These works evoke the overwhelming power struggle and Judith's progression towards understanding the man she has married and facing the reality of her own inevitable fate.
Featuring these works...